If you're looking for a luxurious and comfortable place to recover from addiction, look no further than the Red Hill Recovery. Our facility is designed with comfort in mind, offering beautiful accommodations and amenities that will make your stay as pleasant as possible.
We understand that recovery can be difficult. That's why we offer a holistic approach to healing which focuses on both physical and mental health. We provide medical detoxification services along with psychological counseling and therapy sessions so our clients can get back on track mentally and emotionally as well as physically.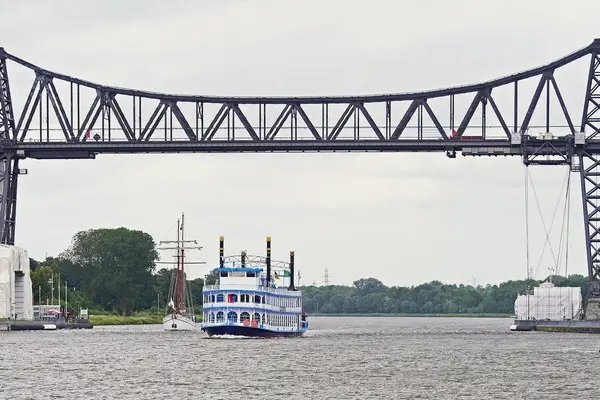 What is Luxury Rehab
Luxury rehab is a type of treatment center designed to provide clients with access to luxury amenities as they strive to overcome addiction. It is an ideal option for those seeking a higher level of care and comfort, as the environment and services offered are typically much more upscale than traditional rehabilitation centers. The primary goal of luxury rehab is to create a safe, comfortable, and distraction-free environment that encourages recovery from substance abuse. Many clients find that this type of setting helps them focus on the healing process without being overwhelmed by stressors in their everyday lives.
At a luxury rehab center, patients can expect to have access to personalized treatment plans tailored to their individual needs, highly trained counselors and therapists, luxurious accommodations, nutritious meals prepared by professionally trained chefs, spa treatments such as yoga and massage therapy, along with physical fitness programs including swimming pools and other recreational activities. Additionally, staff members are available 24 hours a day for support during times of crisis or when help is needed most. Clients also benefit from the fact that these facilities often offer private rooms or small groups instead of large dormitories common in traditional rehab centers. This allows for an increased level of privacy during their stay and helps them feel more comfortable while focusing on recovery.
Other services provided at luxury rehab centers may include holistic therapies such as art or music therapy, one-on-one counseling sessions with licensed therapists or psychiatrists, educational courses related to addiction prevention and life skills development, group therapy sessions with peers going through similar struggles, 12-step meetings hosted by certified professionals specializing in addiction recovery management techniques such as relapse prevention strategies. Additionally, many facilities offer alternative forms of treatment such as acupuncture or equine therapy for those seeking a more natural approach to recovery.
The overall aim of luxury rehab centers is to create an atmosphere where healing can take place without having the added stressors from everyday life present in traditional rehabilitation programs. By providing clients with access to experienced medical professionals who specialize in addiction treatment along with luxurious amenities such as gourmet meals and spa treatments; these facilities seek to provide an environment conducive to successful long-term sobriety outcomes for their patients.
What's the Difference Between Traditional Rehab and Luxury Rehab?
The main difference between traditional rehab and luxury rehab is the level of comfort and amenities that come with each option. Traditional rehab typically focuses on helping individuals overcome addiction in a safe, basic environment while luxury rehab offers more comforts and amenities to create an atmosphere of relaxation during treatment. Luxury rehab centers often have upgraded furniture, private rooms, gourmet meals, spa treatments, meditation classes and activities such as yoga or tennis. Additionally, luxury rehabs offer one-on-one counseling sessions with highly trained professionals to provide individualized care for each client.
Traditional rehabilitation may also offer counseling services but not to the same level or intensity as a luxury program; they typically employ group therapy sessions instead of personalized attention due to limited resources. Generally speaking, traditional rehabilitation is less expensive than its luxurious counterpart but can still be very effective in treating substance abuse disorders. Both types of programs have proven successful in helping people take back control from their addictions so it's important for individuals to research all their options before choosing a path towards recovery that best fits their lifestyle needs and budget.
What Can Luxury Rehab Offer?
Luxury rehab centers have a plethora of appealing amenities and an outstanding level of individualized care. Typically, they offer private rooms, exquisite cuisine, recreational activities that go beyond the norm such as massage and acupuncture therapy, yoga classes; enabling you to enjoy spa-like treatments during your stay.
Luxury rehab treatment centers are undoubtedly more expensive than traditional rehabilitation. However, the extra cost is worth it due to the majestic location and atmosphere of these facilities, as well as superior quality care from experienced personnel. Moreover, luxury rehabs provide a wealth of recovery services such as wellness programs, physical activity outdoors, art therapy sessions and much more; giving you an enhanced experience on your road to recovery.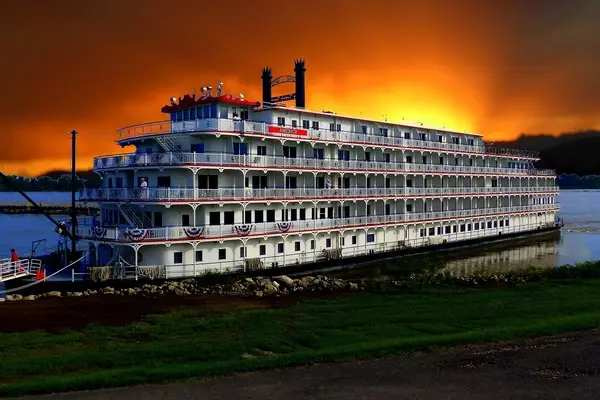 Benefits of Luxury Rehab
Luxury rehab facilities have far more to offer than just therapeutic sessions in a picturesque environment. With increased resources, they provide all-hours care and absolute privacy when needed, as well as amenities that can't be found in other non-luxurious treatment programs. By choosing luxury rehabilitation centers for their recovery journey, those seeking support will find the comfort and convenience of unparalleled access to topnotch services throughout their healing process.
Well Staffed
Luxury rehab centers have the resources to recruit more staff members than many regular rehabilitation facilities, guaranteeing that you get only the finest treatment. With 24/7 care and a much higher ratio of experts-to-clients compared to others, their specialists are able to provide specialized attention so that your health is always at its best. This way all clients--not simply some--gain access to top quality assistance in achieving sobriety and wellness!
Privacy
Luxury rehab facilities are a haven for those who value their privacy and anonymity. These establishments go the extra mile to protect clients' identities - such as arranging transport with obscured license plates - so they can comfortably focus on their road to recovery without fear of being discovered.
Amenities
Opting for a luxury rehabilitation and treatment program will open the door to an array of on-site amenities that are sure to make your recuperation process as smooth as possible. From sports courts, gardens, or spas - you can be certain that luxurious rehab centers have everything necessary for a successful recovery during your stay!
Why Do People Choose Luxury Treatment Centers?
When you're searching for the most calming, upscale and superior recovery program, there's no doubt that luxury rehab is the way to go. Of course your top priority should be achieving a complete healing of your alcohol abuse or drug addiction issue at hand; with this kind of environment, you are sure to receive nothing but care from experienced professionals throughout your journey.
Luxury rehab centers are renowned for their exceptional care, providing some of the most experienced and highly qualified experts in addiction treatment. From seasoned clinicians to Master-level counselors and therapists, these facilities boast a team of skilled professionals committed to helping individuals on their recovery journey.
For those seeking the utmost in comfort and luxury during their treatment, a top-notch rehab center offers all of that and more. Enjoy exquisite furnishings, delectable gourmet meals, peaceful accommodations, delightful recreational activities…and don't forget the array of therapies and treatments available to you—including specialized alternative therapies as well as spa services.
Life in a Luxury Treatment Center
Imagine the ideal day in a luxurious rehabilitation center. You're relishing an peaceful, serene environment as you manage your substance use disorder. Therapies can be conducted one-on-one and/or with others in beautiful, graceful rooms or outside where you'll be embraced by nature's beauty, surrounded by lush greenery and fragrant blooms of a picturesque garden setting.
At mealtime, enjoy delectable gourmet dishes in a luxurious dining room or on the patio with breathtaking scenery. To aid your healing process, you can take part in fitness sessions led by an expert trainer and partake in yoga, massage therapy, meditation or other alternative therapies for behavioral health prior to retreating to your own comfortable suite at night.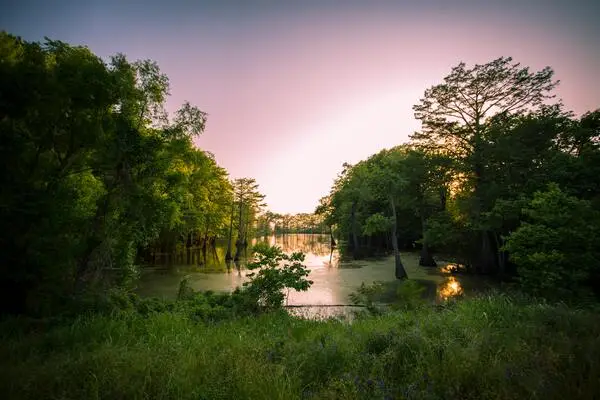 What Is a Luxury Rehab Program?
Located in Louisiana, Red Hill Recovery is a tranquil and private luxury center devoted to assisting individuals on their path to healing from addiction. Our experienced team of experts will craft an individualized treatment plan tailored specifically for your needs so you can truly achieve recovery.
Our customized, luxurious rehabilitation program is here to assist you in conquering addiction and substance abuse. With a combination of medical care, one-on-one counseling sessions, and group therapy sessions, we are confident that lasting success can be achieved!
Through individualized one-on-one therapy sessions with a master's educated therapist, you will gain insight into the real reasons for your addiction. Working together, you and your counselor can collaborate on strategies to give you the skills needed to break free from substance abuse and maintain long term sobriety.
Sharing your struggles with people who are also fighting substance abuse can be immensely helpful. In a supportive atmosphere, you will become aware of and embrace the real version of yourself as you work hard to restore both physical and mental wellbeing. A support group is the perfect place for this journey back to good health!
Our team of experts is here to provide you with cutting-edge, compassionate care that incorporates both counseling and medication for optimal mental wellbeing. We believe in taking a holistic approach to drug and alcohol treatment so we can give each person the comprehensive support they need on their journey to recovery.
To further maximize this highly effective and long-lasting treatment, spa-inspired therapies will guarantee your complete relaxation, well-being, and rejuvenation.
Treating Co-occurring Disorders at Luxury Rehabs
Improve Your Mental Health at a Luxury Rehab
If you are seeking to improve your mental health and address any underlying mental illness, luxury rehab programs offer the perfect solution. The tranquil atmosphere of these sophisticated treatment centers, along with therapeutic sessions and necessary medications will give you the support that is essential for a successful recovery process. You can feel confident in knowing that their attractive environment coupled with specialized care will help bring you back to emotional stability and overall psychological wellbeing.
Surround yourself with a sense of belonging in the calming atmosphere offered by many luxurious rehabilitation centers. Recovering from substance abuse can leave you feeling isolated and disconnected, so having a support system is essential to your recovery journey - something that these luxury rehabs are designed to provide.
By engaging in a luxury rehabilitation program, you can build up your support system and gain valuable insights into the path of life. With group therapy and peer support, not just will you learn about others' struggles but also develop new skills that empower healthier mental health for years to come.
Red Hill Recovery: Luxury Rehab
Here at Red Hill Recovery, we are committed to providing a luxurious and tranquil setting in Louisiana where you can receive bespoke therapies tailored to your individual needs. Our exclusive addiction treatment program will help you overcome substance abuse while taking advantage of high-end activities that promote healing. By selecting our center for recovery, your personal care plan may include:
Detox: Guided by our experienced clinicians, your body can detox from drugs, alcohol, and other toxins. As you initiate this crucial step in overcoming addiction, the appropriate medication and therapy will help manage any withdrawal symptoms with safety and comfort - including emergency care if needed.
Medication: Our addiction specialist doctors may prescribe medication to address your mental health and substance use disorder needs, assisting in the journey toward sobriety while simultaneously targeting any co-occurring mental health conditions.
Behavioral therapy: Experienced counselors will help you on your recovery journey with a comprehensive, compassionate, and innovative approach. Through cognitive behavioral therapy, individual sessions, group psychotherapy, dialectical behavior therapy (DBT), and family counseling techniques – you'll be able to pinpoint problematic thought patterns that are trapping you in addiction while learning positive coping skills.
Support groups: Group psychotherapy is an invaluable aspect of addiction recovery. By joining a 12-step program and receiving peer support, you can gain deeper insight into your behavior as well as that of others.
Recreational therapy: Music, art, yoga and massage are all beneficial activities for combating mental health issues and addiction disorders. They not only improve your physical wellbeing as you progress through treatment, but also encourage a healthy lifestyle that is sure to bring positive results!
Relapse prevention and Aftercare: An individualized therapy session will arm you with the education, understanding and resilience required to ensure long-term recovery and deter relapse. Furthermore, a personalized continuing plan provides all the support and aftercare one needs for leading an enjoyable life without drugs or alcohol.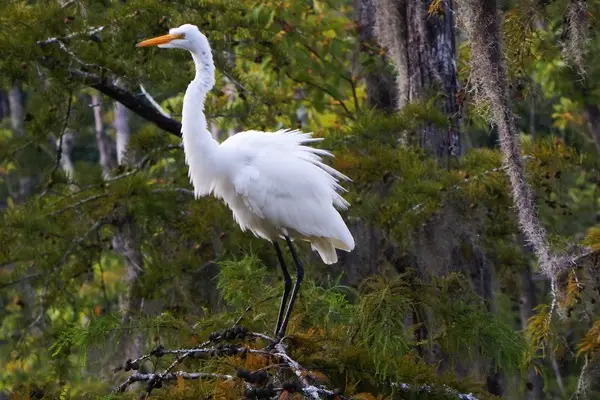 Do Luxury Rehabs Accept Insurance?
Yes, some luxury rehabs do accept insurance. However it depends on the type of insurance and policies of the rehab facility as to what type of coverage is provided. In most cases, private health insurance covers at least a portion of the cost but it is important to check with your provider before enrolling in a treatment program. Additionally, many luxury rehabs provide financing options or payment plans that can help cover the cost.
How Much Does Luxury Rehab Cost?
The cost of luxury rehab can vary significantly depending on the treatment program, duration of stay, and other factors. Generally, the cost of high-end residential rehabs range from $20,000 to $100,000 for a 30-day program. The exact costs depend on the specific services offered at each facility and any additional treatments or amenities that may be included in your package. .
In addition to the initial fee for treatment at a luxury rehab center, there are usually additional fees associated with transportation to and from the facility as well as meals and lodging while you are there. The average cost of airfare to reach a top-tier treatment center can range anywhere from $200-$1000 depending on your departure location. Additionally, many luxury facilities will provide private chefs or gourmet meals within their given price packages.
If you would like more detailed cost information about our services here at Red Hill Recovery, please contact our team directly who will be happy to provide more information about pricing and packages tailored to meet your needs. We strive to make sure all individuals have access to quality care regardless of budget constraints; therefore we also offer flexible payment plans designed around your financial situation so that everyone has a chance at living an addiction-free life with us!
Are you looking for Luxury Rehab? Contact Red Hill Recovery
At Red Hill Recovery, we believe that everyone should have access to quality care regardless of budget constraints. That's why we offer flexible payment plans and packages tailored to meet your needs. Our team is available 24/7 to answer any questions you may have about our services or cost information. If you are looking for luxury rehab, contact us today and let us help you start living an addiction-free life!