At Red Hill Recover, we understand how difficult it can be to cope with an addiction to alcohol. Alcohol addiction treatment should be personalized to the individual, as everyone has a unique set of needs and circumstances. Our team of experts provide a range of evidence-based therapies that address both the physical and psychological aspects of alcohol addiction. We start with an assessment of the individual's current situation and health to develop a personalized treatment plan that is tailored to the patient's specific needs.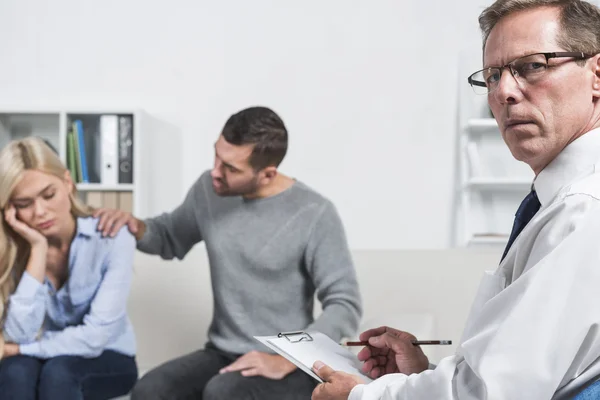 An Innovative Approach to Alcohol Rehab at Red Hill Recovery
We understand that addiction to alcohol is a complex medical condition requiring specialized treatment and care. That's why we take an innovative approach to treating our clients and helping them achieve long-term sobriety. Our team of experienced professionals use evidence-based practices combined with comprehensive support services to ensure the best possible outcomes for all our patients. We strive to provide individualized attention for each client, so they can successfully transition back into their life free from dependency on alcohol.
Treatment process for Alcohol Addiction
Alcohol Addiction Treatment at Red Hill Recovery
We understand how difficult it can be to break free from alcohol addiction. Our team of highly-trained professionals provide comprehensive treatment that guides individuals through every step of the recovery process, from assessment to aftercare.
Assessment
We begin the treatment process by conducting a full assessment of each individual's unique needs and goals in order to create an effective and personalized plan for recovery. During this time, we discuss both physical and mental health issues related to their alcohol abuse, as well as lifestyle habits that may have contributed to or been affected by their problem drinking. This is also a great opportunity for patients to openly discuss any concerns they may have about the rehabilitation process.
In many cases, treatment begins with alcohol detoxification (or "detox"). This involves removing all traces of alcohol from the body so that individuals can begin rebuilding and restoring their physical health without interruption from substances. At Red Hill Recovery, our detox program is supervised by a team of certified medical professionals who use evidence-based practices and medications when necessary to maximize safety and comfort during the detoxification process.

Your Journey To Recovery Begins Today – Red Hill Recovery Center in Louisiana
Our inpatient treatment program combines various treatment approaches to provide you with a holistic recovery experience.
Call Today 318-402-0000
Treatment
Once detox is complete, we move on to more extensive rehab services including behavioral therapy, group counseling, relapse prevention education, medication-assisted treatments (MAT), and family therapy when appropriate. We believe in using an integrative approach to care which combines traditional therapies with holistic interventions like yoga, massage therapy, mindfulness meditation, art therapy and equine therapy whenever possible. We focus on treating underlying causes of addiction in addition to providing support during early recovery.
Aftercare
After completing our residential rehab program, we will guide you towards aftercare resources such as outpatient treatment programs or community-based support groups like Alcoholics Anonymous (AA). We provide a lifetime of support that includes assistance transitioning back into daily life via relapse prevention planning and continued guidance along your journey of longterm sobriety.
What can I expect during Alcohol Rehab?
Alcohol rehab is a structured program with counseling and therapy sessions that help individuals achieve sobriety. During treatment, patients will learn how to manage their cravings, cope with triggers, and build a strong support system. Additionally, they'll participate in activities such as life skills workshops and coping skills courses to gain practical tools for long-term recovery.
Read more: Alcohol Rehab Louisiana
Are there different levels of care for Alcohol addiction treatment?
Alcohol Inpatient Rehab
Different levels of care are available for alcohol addiction treatment, depending on each individual's needs. Alcohol inpatient rehab typically involves a residential program that offers 24-hour supervision and intensive therapy to help individuals effectively address their drinking habits. Treatment may also include detoxification, behavioral therapies, medication management, and other recovery services.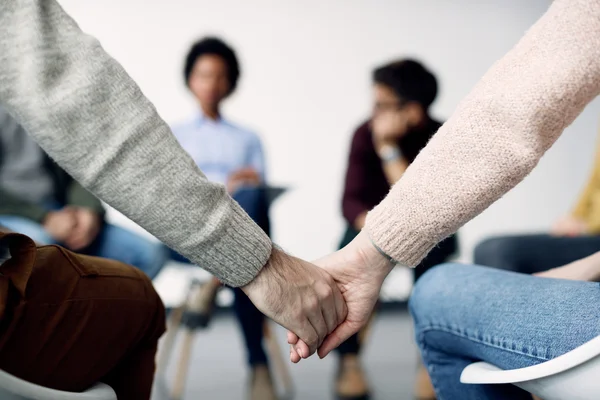 When Is It Time for Treatment?
When your drinking has become a source of physical, psychological, or social distress, it is time to seek professional help. If you have been unable to stop drinking despite your best efforts then seeking treatment can be essential to recovering from addiction and preventing further health complications. Seeking professional advice can also help you gain insight into underlying issues that could be fueling your addiction.
Signs and Symptoms of Alcohol Use Disorder
Signs and symptoms of Alcohol Use Disorder can include feeling a strong need or compulsion to drink, drinking more than intended, difficulty reducing or controlling alcohol consumption, increased tolerance to alcohol, physical withdrawal symptoms when reducing or quitting alcohol use such as nausea, tremors, heightened anxiety and insomnia, neglecting responsibilities at work, school or home due to alcohol use, drinking in dangerous situations like before driving a car, and continuing to drink despite serious relationship problems caused by alcohol use.
What are the risks of not getting treatment for Alcohol addiction?
The risks associated with not getting treatment for an alcohol addiction can be severe. Without professional intervention and resources, people may continue to struggle with their addiction, risking long-term negative effects on their physical and mental health, as well as relationships with family and friends. Additionally, untreated alcohol use can lead to increased risk of accidents and overdoses.
The Benefits of Alcohol Treatment at Red Hill Recovery
At Red Hill Recovery, alcohol addiction treatment offers a range of benefits including: personalized care plans tailored to your needs; access to evidence-based therapies and holistic treatments; a supportive environment for long-term recovery; 24/7 medical monitoring and support from experienced staff. Plus, you'll benefit from our luxurious amenities such as private rooms with breathtaking views, gourmet meals prepared by chefs, and much more!

Your Journey To Recovery Begins Today – Red Hill Recovery Center in Louisiana
Our inpatient treatment program combines various treatment approaches to provide you with a holistic recovery experience.
Call Today 318-402-0000
How Alcohol Addiction Impacts Your Health
Alcohol addiction can have serious and long-term implications on a person's physical and mental health. At Red Hill Recovery, we understand how alcohol abuse affects both the body and mind, and our experienced team is dedicated to helping you overcome addiction. Here are some of the short-term effects and long-term effects that alcohol addiction can cause.
Short-Term Effects: Alcohol consumption can lead to impaired judgment, slowed reaction times, coordination problems, nausea and vomiting. It also increases your risk for accidents or injuries due to its influence on decision making abilities.
Long-Term Effects: Chronic alcohol use leads to an increased risk of liver disease such as cirrhosis or hepatitis; it can damage your heart muscle leading to irregular heartbeat; it weakens your immune system leaving you vulnerable to many diseases; it also increases your risk for certain types of cancer including mouth, throat, stomach and liver cancer.
Ongoing Treatment And Relapse Prevention
At Red Hill Recovery, we believe that ongoing treatment is essential to help prevent relapse. Our experienced staff offers programs and treatments tailored to each individual's needs. We provide a comprehensive approach to recovery with therapies like cognitive-behavioral therapy and Dialectical Behavior Therapy (DBT). We also offer family counseling services for those affected by an alcoholic's addiction. Additionally, our 12 Step Program is designed to help individuals stay accountable throughout their recovery and beyond.
Tips To Prevent Alcohol Relapse
Relapse prevention is key when it comes to recovering from alcohol addiction. Here are some tips from Red Hill Recovery: Avoid triggers – know what triggers your urge to drink alcohol and avoid them if possible; Get support – build a network of supportive friends who will help you stay on track; Exercise – regular exercise releases endorphins which can reduce the craving for alcohol; Talk therapy – work with a therapist or counselor who understands addiction; Be honest – talk openly about your struggles with friends and family members; Self care – focus on things like nutrition, sleep hygiene, relaxation techniques, and mindfulness which can help manage stressors that could lead to relapse.
How Addictive is Alcohol?
Alcohol is one of the most widely used and abused substances in the world. Its addictive properties make it difficult to quit or cut back once use has become habitual. Longterm use of alcohol can lead to physical and psychological dependence, increasing risk for serious health complications. If you suspect you have a problem with alcohol, seek professional help before it becomes too late.
FAQ About Alcohol Rehab
How long does Alcohol rehab typically last?
Alcohol rehab programs typically last between 30 and 90 days, depending on the complexity of the addiction. The duration of treatment can vary based on factors such as physical health and severity of the addiction. In some cases it may take less time to treat an alcohol addiction, while in others a longer treatment period is recommended for lasting results.
How is the withdrawal process managed during treatment?
The withdrawal process is managed by a team of professionals who specialize in addiction treatment. The goal is to make the patient as comfortable as possible during detox, which may include medication and close supervision. After detox, therapists will develop an individualized treatment plan to help address underlying mental health issues that may be contributing to their addiction.
Are there any specific treatments for women or pregnant women with Alcohol addiction?
Yes, women and pregnant women with an alcohol addiction have unique needs that should be addressed in treatment. These may include specific medications, counseling sessions tailored to their gender, therapies to help separate them from any codependent relationships, and more. Treatment centers can provide individualized care plans that meet the specific needs of the patient.
Will my insurance cover the cost of Alcohol rehab?
In many cases, yes. Health insurance providers typically cover most or all of the cost of alcohol rehab treatment. However, it is important to check with your provider to confirm that this is the case for you, as coverage can vary widely depending on plan type and the services provided by the rehab facility.
How to Know if You Need Alcohol Addiction Treatment
If you are unable to limit your alcohol consumption, find it difficult to stop drinking even when facing negative consequences, and have cravings for alcohol that disrupt your life, it is likely that you need treatment for an alcohol addiction. Seek professional advice from a doctor or therapist to make sure you get the appropriate care.
How can I pay for Alcohol addiction treatment?
Alcohol addiction treatment can be expensive, but there are a range of payment options available. Health insurance may cover some or all of the cost, and there are also alternative financing options such as grants, scholarships, and loans. Talk to a financial advisor for more information about the best way to fund your treatment.
Can Alcohol addiction treatment be done on an outpatient basis?
Yes, alcohol addiction treatment can be done on an outpatient basis. This may include counseling, support groups, and medications prescribed by a doctor. Outpatient treatment can be beneficial for those who wish to stay in the privacy of their own home and still receive the necessary care.
Does Alcohol addiction treatment only focus on the physical aspect of addiction?
No, alcohol addiction treatment does not just focus on the physical symptoms of addiction. It also addresses psychological and emotional issues as well as lifestyle changes. Treatment may involve counseling and cognitive-behavioral therapy to help people understand their triggers, address underlying issues, and develop coping skills.
Alcohol Rehab in Louisiana - Overcome Alcohol Addiction with Red Hill Recovery
We believe that everyone deserves a chance at lasting sobriety. Our luxury rehab center provides comprehensive treatment for alcohol addiction with evidence-based therapies and holistic approaches to help you break free from the cycle of substance abuse. With our personalized care plans and compassionate support staff, you can achieve long term recovery success in your journey towards healing. Take the first step today by reaching out to us for more information about how we can help you overcome alcohol addiction.