Are you looking for a luxury drug rehab in Shreveport? Look no further than Red Hill Recovery. Red Hill Recovery is localized in Delhi, Louisiana and offers an innovative and comprehensive approach to addiction treatment that is tailored to the individual needs of each client.
Our luxurious facility provides clients with comfortable accommodations, access to world-class amenities, and personalized care from experienced medical professionals. Here at our modern and advanced facility, we are committed to assisting you or your loved one find durable and meaningful recovery. Our customized treatment plans focus on both physical and mental healing so that sustainable sobriety may be achieved. Don't wait any longer; contact us today for more information about how we can get the process of rehabilitation started!
Why Choose Red Hill Recovery
Red Hill Recovery is the perfect choice for people looking for a luxury drug rehab near Shreveport, LA. Our state-of-the-art facility offers comforts and amenities that are second to none, including comfortable accommodations, access to world-class amenities, and personalized care from experienced medical professionals. At Red Hill Recovery, we are passionate about providing family-oriented support and guidance throughout clients' journey of recovery.
We recognize that addiction affects not only the person struggling with it but their loved ones too; this is why our comprehensive treatment plans focus on restoring the wellbeing of both individuals as well as entire families. With our modern facilities and knowledgeable staff all devoted to your personal health, you can have confidence in Red Hill Recovery to take care of your healing process. Get started today – call us now for a brighter tomorrow!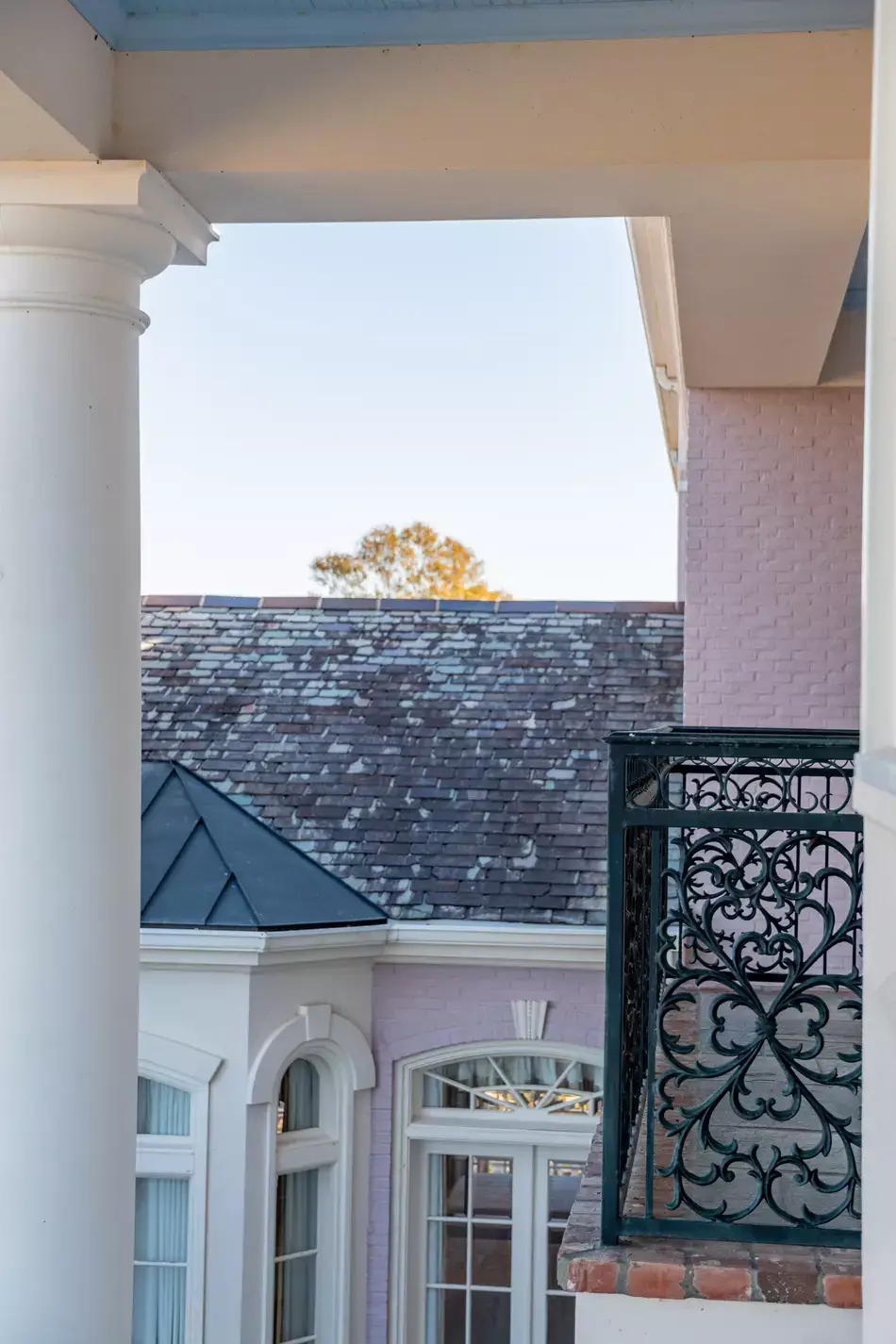 World-Class Accommodations
Red Hill Recovery ensures comfort and luxury for every single client with our world-class facilities. Our beautiful, air conditioned rooms are equipped with all the modern amenities; large flat screen TVs, private bathrooms plus designer furniture to add a hint of sophistication. Every room is furnished with queen size beds and excellent privacy so clients can focus on recovering without any distractions.
Our facility not only provides a plethora of recreational activities, such as yoga classes and swimming pools to assist in the healing process, but also harbors an extensive library filled with books about addiction treatment. This way our clients can learn more while they remain in residence during their recovery journey. We are committed to providing all that is necessary for healthy physical activity and mental growth!

For those seeking the pinnacle of luxury during their time at Red Hill Recovery, we have divine spa treatments available. Guests can indulge in massage therapy or aromatherapy services, so they can unwind and revitalize from day-to-day anxieties.

Residential Treatment Center: Our Programs
Taking a holistic approach, our residential treatment programs are designed to restore physical, mental and spiritual well-being. We create personalized care plans that cater to each individual's specific needs and objectives for recovery.

Luxury Inpatient Rehab
At Red Hill Recovery, we offer a unique inpatient rehabilitation experience that blends luxurious comfort and reliable care on the path to sobriety. We strive to provide our clients with an environment of security while still allowing them access to luxurious amenities so they can focus their energies on healing and wellbeing.

Medical Detox Shreveport
We understand how overwhelming and daunting the process of detoxification can be, both for physical symptoms as well as emotional ones. To ensure your safety, our medical detox services provide you with 24/7 nursing care and close monitoring around-the-clock. Furthermore, we offer medication management to ease any discomfort that accompanies withdrawing from substances alongside nutritional support, therapy sessions to help emotionally cope with this transition period in life and other necessary treatments tailored to individual clients' needs!

Executive Rehab
At Red Hill Recovery, we understand the complexities of executive and leadership roles. That's why our specialized program for executives is designed to help you achieve sobriety with compassion and understanding from experienced staff. Our tailored recovery environment provides a safe haven that allows for an effective journey toward healing and wholeness.

Dual Diagnosis Treatment
Red Hill Recovery provides Dual Diagnosis Treatment, which is specifically designed to support individuals struggling with both mental health issues and addiction. Our individualized treatment plans are tailored to meet the distinct requirements of those suffering from dual diagnosis, offering our clients evidence-based therapies that have proven effective for their unique situation and desired outcomes.
What do we treat at our addiction treatment center
Struggling with addiction is anything but simple, which is why Red Hill Recovery offers comprehensive services to assist in the healing process. Our luxury rehab center not only provides treatment for substance abuse issues, but also mental health disorders as well. We believe that a holistic approach – attending to your body, mind and spirit - will yield lasting results from recovery and our compassionate team of professionals are devoted to providing you with the finest care possible. Coming face-to-face with addiction can be intimidating; however at Red Hill Recovery we understand this dilemma and provide all of our clients comfort during their stay so they can focus on becoming stronger than ever before!
Substance Abuse Treatment:
Drug Addiction
Alcohol Addiction
Dual Diagnosis
Meth & Amphetamine Addiction
Heroin Addiction
Cocaine Addiction
Stimulant Addiction
Mental Health Disorders Treatment:
Depression
Anxiety
Bipolar Disorder
PTSD
OCD

Your Journey To Recovery Begins Today – Red Hill Recovery Center in Louisiana
Our inpatient treatment program combines various treatment approaches to provide you with a holistic recovery experience.
Call Today 318-402-0000
Therapies we offer
At Red Hill Recovery, we wholeheartedly recognize that providing successful therapies is paramount in recovery from addiction. To ensure the most positive outcomes for our clients, we strive to offer a comprehensive and inclusive approach to treatment that meets an individual's needs on all levels - mental, emotional and physical.
Our team is committed to helping each patient find the best path toward long-term sobriety by offering evidence-based therapeutic services tailored to their unique circumstances. From one-on-one counseling sessions with experienced professionals to group activities and experiential therapies, we offer a wide range of therapies designed to help individuals build resilience and overcome addiction.
Individual Counseling
Group Therapy
Cognitive Behavioral Therapy (CBT)
Dialectical Behavior Therapy (DBT)
Exposure and Response Prevention (ERP)
Eye Movement Desensitization and Reprocessing (EMDR)
Motivational Interviewing (MI)
Acceptance & Commitment Therapy (ACT)
Family Systems Approaches
Experiential Therapies
What to expect during Rehab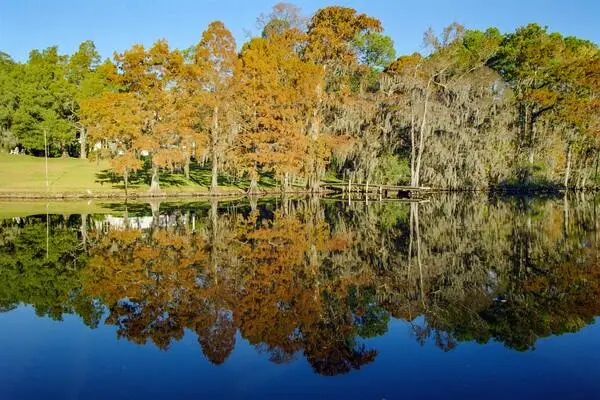 Addiction Assessment
At Red Hill Recovery, you will meet with a qualified team of professionals for your addiction assessment - an addiction medicine specialist and licensed therapists. During this evaluation, we'll analyze all aspects from medical history to behavior patterns, medications used or any other physical or mental health issues that may be present. This allows us to gain insight into which type of care would suit your individual needs the best.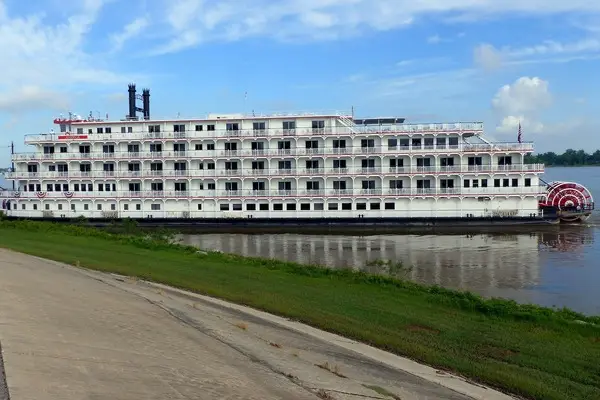 Drug Detox Shreveport
At Red Hill Recovery, achieving a successful medical detoxification is our priority. Our team of devoted professionals are dedicated to providing personalized care that caters to the physical and psychological needs of each client throughout their detox process. As such, registered nurses, doctorate-level clinical staff members, and other interventionists vigilantly monitor patients 24/7 during this pivotal step in addiction treatment.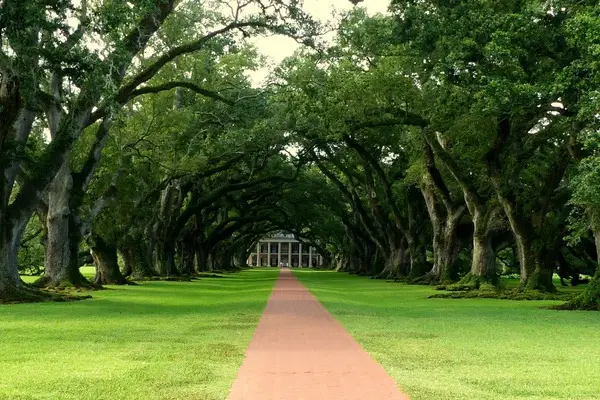 Inpatient Treatment
During your stay at Red Hill Recovery's Inpatient Treatment Program, you will build an understanding of the physical and psychological consequences of addiction. You'll also learn to practice healthier coping skills that can help deter relapse after completing treatment. Furthermore, you'll gain knowledge into how underlying mental health issues could be furthering substance use disorder while learning to comfortably discuss any hard-to-handle emotions or sensations during recovery.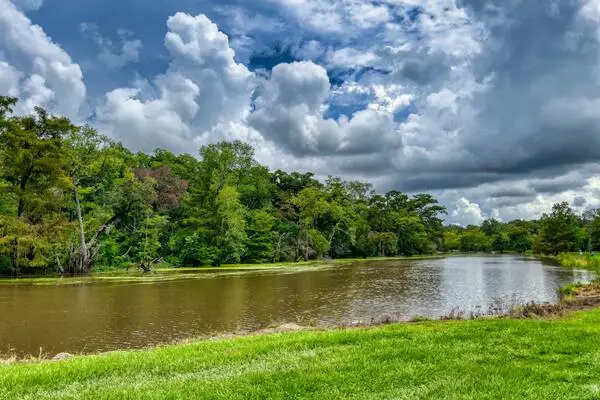 Aftercare
Red Hill Recovery is devoted to equipping you with the necessary skills and access to resources so that you continue on a path of sobriety after graduating from our Inpatient Treatment Program. Our Aftercare Services encompass weekly individual therapy sessions, group therapy, 12-step meetings, relapse prevention classes, and routine family support rendezvous - all intended for your continued recovery!
Payment & Admission
How do I get admitted to rehab for drugs or alcohol?
Red Hill Recovery offers an effortless and straightforward admissions process. Our knowledgeable staff is on call 24/7 to answer any of your payment inquiries or assist in verifying insurance coverage for assurance and peace of mind. Get started today by dialing our number at 318-402-0000!

With private health insurance
Through private payments without insurance
Find AA meetings in Shreveport, LA
Looking for Rehab in Shreveport? Contact Red Hill Recovery Today
Take the first steps on your path to a life of sobriety with Red Hill Recovery. Our luxury rehab center is outfitted with unsurpassed facilities and an experienced team devoted to guiding our clients through their addiction journey. Every guest will receive personalized treatment plans that are specifically geared towards providing them the best chance at success in recovery. Don't hesitate any longer; reach out to us today and begin your delivery from addiction! With our dedicated staff by your side, it won't be long until you're rejoicing in being clean and sober once again!
The nearest meeting place
Shreveport Drug Rehab FAQ
FAQ
Is Luxury Drug and Alcohol Rehab Covered by Insurance?
Have you ever thought about whether your insurance might cover the cost of a luxurious drug and alcohol rehab stay? It may! Depending on what kind of coverage your policy offers, it could reimburse at least some (if not all) of the necessary treatment. Different levels exist depending on how much care is required for any given time period – so make sure to check with your provider for details. Also note that Red Hill Recovery has an admissions team who will help you look into payment options and answer any questions related to accepted health insurance plans.
How Are Privacy And Confidentiality Protected In Luxury Rehab?
Red Hill Recovery near Shreveport is deeply committed to ensuring absolute privacy and confidentiality for our esteemed guests. We have laid out stringent guidelines that guarantee the preservation of your interactions with us, as well as all conversations you may have with other clients or staff members. At Red Hill Recovery, we are dedicated to providing a safe and secure environment where your healing journey can begin without fear of intrusion from outsiders.We maintain a non-disclosure policy so that no one will know about your treatment unless you choose to tell them. Furthermore, we do not disclose any information about our guests without their written consent outside of necessary medical documentation required by law.
How long is Rehab? How long do most people stay?
At Red Hill Recovery near Shreveport, the length of stay for rehab varies based on individual need. Typically, stays range from 30 days to 90 days, depending on the person's needs and goals in treatment. Longer-term care is also available for those who need extended support as they work through recovery. Our team works closely with each individual client to make sure that the duration of their stay is tailored to their specific recovery journey.
What happens when you get out of rehab?
When you finish a program at Red Hill Recovery, we'll provide you with an aftercare plan tailored to your individual needs. This may include support services such as alumni programs, 12 step group meetings and continuing therapy sessions. Your Red Hill team will also ensure that any existing mental health or medical conditions are being monitored and managed appropriately following rehab. Our goal is to help you make a smooth transition back into everyday life when the time comes for you to leave our facility. We want success for every patient on their journey towards sobriety!
How much does drug rehab cost? How do I pay for it? 
At Red Hill Recovery, we understand that cost is a major concern when considering luxury drug addiction rehabilitation. The overall cost of drug rehab treatment often depends on the individual's needs and the type of service provided. Contact us today for more details about our luxurious rehabilitation center and how we can help make sure you get all the personalized treatments needed for successful long term sobriety!