At Red Hill Recover, we know that marijuana addiction can be a serious problem. It is estimated that over 4 million people in the United States suffer from this disorder and it's one of the leading causes of substance abuse related hospitalizations. We understand how difficult it can be to break free from marijuana use and are here to help you on your journey to recovery. Our experienced staff is dedicated to providing comprehensive treatment plans tailored specifically for each individual patient, so we can help them find their way out of addiction and into a healthier lifestyle. We believe everyone deserves the chance at a better life, regardless of their past mistakes or current circumstances – so don't wait any longer! Let us provide you with the tools necessary for success in beating your marijuana addiction today.
An Innovative Approach to Marijuana Rehab at Red Hill Recovery
Our unique approach to marijuana addiction treatment begins with an in-depth assessment of a person's history of substance use and any co-occurring mental health issues. From there, our team works together to develop a personalized program that will help our patients address their specific needs and goals.
We believe that traditional approaches to treating marijuana addiction often overlook or underestimate the complexity of the condition and its underlying causes. Through our innovative therapies, we strive to fill this gap by helping our patients explore their behaviors around substance use and identify the triggers associated with them. This includes exploring the psychological components surrounding addiction, such as family dynamics, relationships, stress tolerance, self-image, emotions, motivations and problem solving skills.
Red Hill Recovery also offers comprehensive therapeutic services designed to promote positive change in our patients' lives. These include evidence-based therapies such as cognitive behavioral therapy (CBT), dialectical behavior therapy (DBT), eye movement desensitization reprocessing (EMDR), motivational enhancement therapy (MET) and trauma-informed care utilizing principles from sensory motor psychotherapy (SMP). In addition, we provide holistic treatments such as yoga classes, group exercises like Tai Chi or Qi Gong and nutritional guidance from our certified nutritionist on staff.

Your Journey To Recovery Begins Today – Red Hill Recovery Center in Louisiana
Our inpatient treatment program combines various treatment approaches to provide you with a holistic recovery experience.
Call Today 318-402-0000
The goal of all these programs is to treat each patient holistically while addressing their specific needs in order to achieve lasting sobriety from marijuana abuse or dependence. With evidence-based therapies combined with caring support in a luxury setting—including private rooms with amenities—Red Hill Recovery offers an unparalleled approach to marijuana rehabilitation that empowers individuals towards life-long recovery.
Treatment process for Marijuana Addiction
Assessment
The journey towards recovery begins with an assessment to determine the severity of your marijuana use and any associated mental health conditions. This assessment is conducted by our team of experts in order to develop a personalized treatment plan tailored to meet your individual needs.
Detox
Once an individualized plan has been established, you will begin the detoxification process which can take anywhere from four days to two weeks depending on the severity of your marijuana use. During this time, our team of medical professionals will provide 24/7 monitoring and support as your body rids itself of toxins associated with using marijuana. Throughout this process, you'll likely experience withdrawal symptoms such as headaches, nausea, irritability, insomnia, cravings for marijuana, and more. Our team is here to lend a helping hand during this difficult period.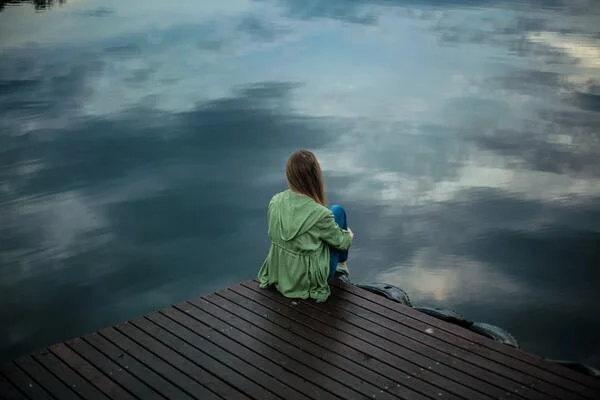 Treatment
After the initial detox has been completed, we'll move into the treatment phase that includes evidence-based treatments such as cognitive-behavioral therapy (CBT) as well as holistic therapies like yoga or meditation that can help address underlying issues related to addiction such as trauma or depression. You'll also be assigned a primary therapist who will provide one-on-one counseling sessions to further develop insight into your addiction while providing education on how to stay sober in the long run.
Aftercare
Finally, aftercare services are available after completing treatment at Red Hill Recover. Aftercare services may include individual counseling sessions with your primary therapist or group therapy sessions with other individuals recovering from addiction similar to yours. We want to make sure that you have all the necessary support systems in place once leaving our facility so that you can maintain sobriety after returning home successfully.
Are there different levels of care for Marijuana addiction treatment?
Inpatient care is the most effective form of treatment for marijuana addiction, and has been proven to be successful in helping individuals achieve long-term sobriety. At Red Hill Recovery, our professional team of counselors and therapists will provide an individually-tailored approach to recovery that takes into account every aspect of your personal situation. Our inpatient program provides a safe and secure environment where you can focus on healing and overcoming your dependence on marijuana without distractions or temptations from outside influences.

Your Journey To Recovery Begins Today – Red Hill Recovery Center in Louisiana
Our inpatient treatment program combines various treatment approaches to provide you with a holistic recovery experience.
Call Today 318-402-0000
Our inpatient program includes both residential and supervised care, with a comprehensive selection of treatments such as psychotherapy, cognitive-behavioral therapy (CBT), individual counseling, trauma therapy, family therapy sessions, 12-step programs, meditation and yoga classes, art therapy and music therapy. We also offer nutritional guidance and support groups to help you navigate through the recovery process.
What are the risks of not getting treatment for Marijuana addiction?
The longer an individual uses marijuana, the more likely they are to become addicted and the greater their risk will be of experiencing potential mental health issues such as depression and anxiety. In fact, studies have shown that individuals who use marijuana on a regular basis are two to four times more likely to suffer from anxiety or depression than non-users.
In addition to psychological issues, marijuana addiction can also lead to physical health problems. Heavy marijuana use may cause respiratory problems due to inhalation of smoke or vapors associated with the substance. Long-term users of this drug may also experience an increased risk of developing cancer or suffer from impacts on their immune system caused by increased exposure to toxins.
When it comes to social relationships, heavy users of marijuana may find themselves isolated and lacking meaningful associations in their lives as their addiction deepens. This is because many people who struggle with this type of substance abuse often withdraw from normal activities and lose interest in things that previously brought joy and satisfaction in life. The withdrawal from family and friends can also lead to feelings of loneliness and isolation that can further exacerbate existing mental health issues such as depression or anxiety.
The financial cost associated with marijuana addiction can be another major issue for those struggling with this condition. When someone's primary focus is obtaining and using the drug, they may find themselves spending money on this substance which could otherwise go towards more important needs like rent, food, medical bills or tuition fees. Additionally, if someone opts out of seeking professional help due to fear or stigma related to seeking counseling services, they may find themselves unable to break free from their addiction until it has already caused serious damage both financially and emotionally.
The Benefits of MarijuanaTreatment at Red Hill Recovery
At Red Hill Recovery, we offer a range of luxurious features to make sure our clients get the best care possible. Our state-of-the-art facility is designed to provide therapeutic comfort and convenience throughout your stay. Clients are greeted with plush accommodations including private rooms with en suite bathrooms, fine quality linens, and natural lighting to promote relaxation and healing. We also provide gourmet meals prepared by a highly trained culinary staff, as well as access to an onsite gym and swimming pool.
Our facility also offers amenities such as spa services, art classes, massage therapy, yoga classes, equine therapy and more - all designed to help you heal in body, mind and spirit while getting the support you need to overcome addiction. We also provide a variety of recreational activities like hiking trails, bike paths and nature walks so you can take full advantage of our beautiful surroundings and enjoy some physical activity during your stay here.
At Red Hill Recovery we strive for excellence in every aspect of our program - from the caring staff members who oversee your care, right down to the little touches that give our facility an atmosphere of warmth and comfort that can't be found anywhere else. From the moment you arrive until long after you leave us behind - you will be immersed in an atmosphere that caters exclusively to your experience at Red Hill Recovery.

Your Journey To Recovery Begins Today – Red Hill Recovery Center in Louisiana
Our inpatient treatment program combines various treatment approaches to provide you with a holistic recovery experience.
Call Today 318-402-0000
How Marijuana Addiction Impacts Your Health
Marijuana addiction has been on the rise in recent years, with more and more people turning to this drug to cope with their mental and physical health issues. Sadly, marijuana use can have long-term consequences for your mind and body if you become addicted.
In the short term, marijuana addiction can lead to impaired motor skills, decreased concentration and attention span, as well as heightened anxiety. These effects make it difficult to perform everyday activities or even just enjoy recreational activities. Additionally, there are multiple potential health risks associated with using marijuana regularly such as lung irritation or increased risk of depression.
In the long term, marijuana addiction can lead to more severe physical and mental health issues such as depression, memory loss, difficulty concentrating, paranoia or psychosis. Chronic users may also experience a weakened immune system due to prolonged exposure to toxins contained in the drug. In some cases, prolonged usage may even lead to addiction; when this occurs it's important that you seek help from professionals like those at Red Hill Recover who can provide a safe environment for recovery.
Signs of Marijuana Addiction
The most obvious sign of marijuana addiction is an increase in usage. This could be from using marijuana more frequently or in larger doses than usual, but either way if it's becoming impossible to keep up with your obligations without using, this should immediately be seen as a major red flag. Other signs of marijuana addiction include spending large amounts of money on it, neglecting important responsibilities like work or school, prioritizing getting high over other activities like spending time with family and friends, anxiety when the substance isn't available, lying about usage, and becoming hostile or paranoid when confronted about it.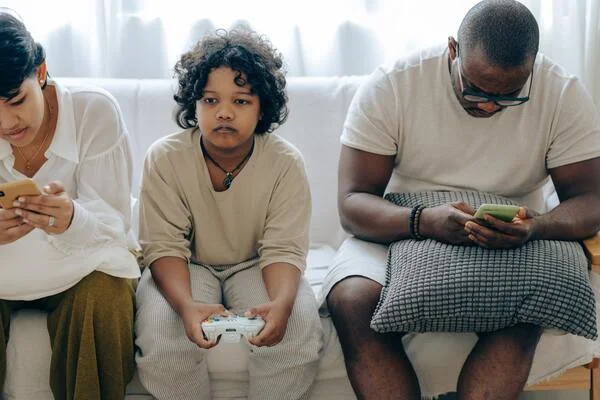 In addition to these behavioral changes, there are also physical signs of marijuana addiction such as red eyes, lack of motivation or interest in previously enjoyed activities, changes in eating patterns (overeating or loss of appetite), social withdrawal from activities that don't involve using cannabis, nausea and dizziness from extended usage; and fatigue due to excessive smoking which can result in inability to concentrate properly on tasks at hand.
Ongoing Treatment And Relapse Prevention
Relapse prevention is an integral part of any effective treatment plan for marijuana addiction
At Red Hill Recover we believe that relapse prevention should begin from day one of the treatment process. Our team works with each client to identify potential triggers for marijuana use and develop a plan for avoiding or managing them effectively when they arise. Relapse prevention strategies can include recognizing warning signs for relapse, talking openly about emotions and cravings in therapy sessions, engaging in regular exercise and healthy activities, attending support group meetings, spending time with positive influences, avoiding old friends or places where drug use was present in the past and learning how to cope with stressors in healthier ways than using drugs or alcohol.
In addition to providing individualized treatment plans at Red Hill Recover, we ensure long-term success through ongoing monitoring and follow up services after discharge from care.

Your Journey To Recovery Begins Today – Red Hill Recovery Center in Louisiana
Our inpatient treatment program combines various treatment approaches to provide you with a holistic recovery experience.
Call Today 318-402-0000
How Addictive is Marijuana?
Marijuana can be addictive, and many people struggling with marijuana addiction find it difficult to stop using the drug despite experiencing negative consequences. According to research from Johns Hopkins Medicine, about 1 in 10 people who use marijuana will become addicted. For those who begin using as adolescents, this number increases to 1 in 6. Those with a marijuana use disorder typically experience cravings for the drug even when trying to quit and may have difficulty reducing their intake or abstaining altogether. Withdrawal symptoms such as irritability, insomnia, decreased appetite and anxiety can affect those who are trying to quit. Professional treatment is often necessary for sustained abstinence from cannabis products because of its highly addictive nature.
FAQ About Marijuana Rehab
How long does Marijuana rehab typically last?
The length of treatment for marijuana addiction will vary depending on the individual and their needs. Generally, an inpatient residential rehab program lasting anywhere from 30 to 90 days is recommended while more severe cases may require a longer stay.
Are there any specific treatments for women or pregnant women with Marijuana addiction?
Yes, Red Hill Recover offers specific treatments for women and pregnant women with marijuana addiction. Our experienced team of medical professionals will provide individualized care that takes into account your unique needs and circumstances. Our services are designed to help you break free from the cycle of addiction and lead a healthier, happier life.
Will my insurance cover the cost of Marijuana rehab?
At Red Hill Recovery, we understand how important it is to find a program that fits within your budget. Many insurance plans do cover the cost of marijuana addiction treatment, however this can vary depending on the type of plan and provider. We recommend speaking directly with your insurance company to determine your coverage options. If you would like assistance in understanding the process or have any questions, our team is here for you. Don't hesitate to get in touch for more information.
How to Know if You Need Marijuana Rehab?
If you or a loved one has been using marijuana regularly, it's important to know that addiction to the drug is possible. Signs of marijuana addiction include having difficulty cutting back on use even when desired, cravings for the drug and feeling withdrawal symptoms if use is stopped. If someone is exhibiting these signs, professional help in the form of marijuana rehab might be needed.
Does addiction treatment only focus on the physical aspect of addiction?
No, addiction treatment goes beyond just the physical aspect of addiction. Professional addiction counselors at Red Hill Recovery specialize in addressing the underlying causes and mental health issues associated with marijuana addiction, such as trauma or a lack of self-worth.
Weed Rehab in Louisiana - Overcome Marijuana Addiction with Red Hill Recovery
At Red Hill Recovery, we understand how difficult it can be to overcome marijuana addiction. We provide a safe and supportive environment for those struggling with this issue, helping them make positive changes in their lives by offering evidence-based therapies that are tailored to the individual's needs. Our team of experts has extensive experience working with individuals who have been affected by marijuana use disorder and is committed to providing compassionate care no matter what stage of recovery you may be at. If you or someone you love is looking for help overcoming an addiction to weed, contact us today – we're here to support you every step of the way!