Pre-Treatment
Does My Loved One Need a Residential Program?
It depends on the individual and their level of addiction. Residential programs provide structure, support, and supervision for those who are experiencing physical withdrawal, who have been unable to maintain sobriety in an outpatient setting, or whose recovery needs require 24/7 access to care. At Red Hill Recovery our compassionate team will evaluate your loved one's situation and recommend the most effective treatment plan for them. We recognize that every person is unique and has different needs – so we tailor the right plan accordingly.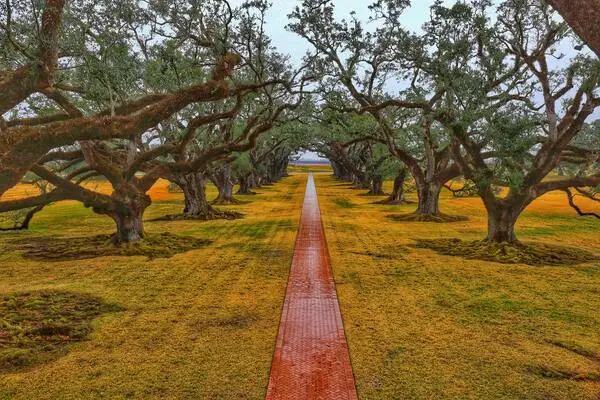 How Long Should My Loved One Stay in Treatment?
The amount of time a loved one needs to stay in treatment for an addiction depends on the type, duration and severity of the addiction. It can range from 30 to 90 days or even longer, depending on individual needs.
How much does treatment cost?
The cost of inpatient treatment for addiction can vary depending on the type of treatment and care provided. Typically, it is covered by insurance but can include out-of-pocket expenses or costs associated with travel and lodging. Depending on the individual's situation, there may be financial assistance programs available to help defray costs.
If you have any questions about our inpatient program or would like more information about available payment options contact us today!
What will my insurance cover?
At Red Hill Recovery, we work with various insurance companies to provide our clients with the best possible coverage for addiction treatment services. Insurance coverage varies from plan to plan and will depend on specific details about your policy. We encourage you to call your insurance provider or reach out to us directly so that we can check your eligibility and benefits. Contact us today for more information!

Your Journey To Recovery Begins Today – Red Hill Recovery Center in Louisiana
Our inpatient treatment program combines various treatment approaches to provide you with a holistic recovery experience.
Call Today 318-402-0000
I struggle with mental health issues such as anxiety and depression in addition to my addiction. Am I able to receive the help I need?
Yes, at Red Hill Recovery we understand that addiction is often connected with mental health concerns such as anxiety and depression. We provide an integrated approach to treatment, meaning that our team of mental health professionals help you address the underlying causes of your addiction in order to achieve long-term sobriety. Together with our therapists, psychiatrists and counselors, we create an individualized plan tailored to your specific needs so you can have the best chance for a successful recovery.
What is the role of family in addiction treatment?
At Red Hill Recovery, family plays an important role in addiction treatment. We believe that involving the family can create a stronger support system for the individual and can help the individual stay connected to their loved ones during a difficult time. Families often become more aware of how their own behaviors contribute to the struggles of their loved one and learn how to provide healthier and more supportive environments.
What is the success rate of addiction treatment?
At Red Hill Recovery, we strive to provide comprehensive and effective addiction treatment based on evidence-based approaches. The success rate of our programs depends upon a variety of different factors such as the individual's commitment to recovery, the support system available, and the length of time in treatment. Research shows that individuals who complete longer term (90 days or more) and intensive addiction treatment have higher rates of long-term sobriety than those who go through shorter treatments.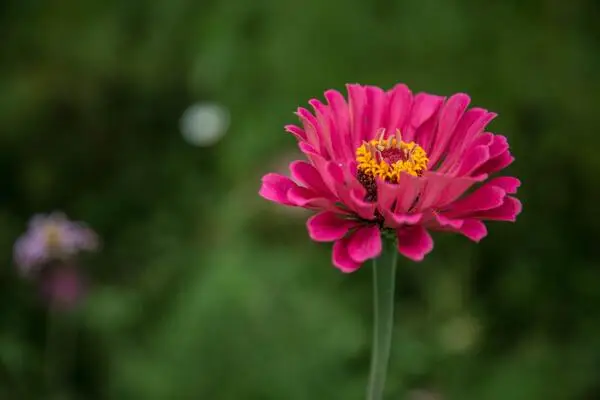 What's the difference between detox and rehab?
The main difference between detox and rehab is that detox is a medical procedure for clearing drugs or alcohol from the body, whereas rehab focuses on long-term recovery. During detox, medications are used to help manage withdrawal symptoms and monitored by licensed clinicians in order to ensure safety. Rehab consists of therapeutic services, such as individual and group counseling sessions to address underlying issues related to addiction and prevent relapse.
What is inpatient addiction treatment like?
Inpatient addiction treatment at Red Hill Recovery is a form of residential rehab where clients stay in our comfortable and safe environment while they work on their recovery. Inpatient care allows individuals to focus solely on their recovery without the distractions that come with everyday life, providing them with structure and support as they build up their skills and gain insight into their addictions. During this form of treatment, clients receive round-the-clock medical attention from experienced professionals in individualized or group therapy settings. In addition, they can benefit from experiential therapies such as equine assisted therapy and art therapy. At Red Hill Recovery we strive to provide a holistic approach to healing that not only treats the physical aspects of addiction, but also helps our clients develop the psychological tools needed for lasting sobriety.
Treatment
How is addiction treatment customized for each individual?
We begin by conducting a thorough assessment that looks at the specific circumstances for each person in order to develop an effective, personalized plan of treatment. Our approach is holistic; we explore biological, psychological and social contributors to addiction so that we can build an integrated program tailored to address the unique challenges of each individual and their life situation. We follow evidence-based practices including cognitive behavior therapy (CBT) as well as other forms of therapy and support groups. In addition, lifestyle changes are important part of our comprehensive recovery program including nutrition guidance and physical activity plans designed to help our clients regain control over their lives and develop a foundation for sustainable long-term wellness.

Your Journey To Recovery Begins Today – Red Hill Recovery Center in Louisiana
Our inpatient treatment program combines various treatment approaches to provide you with a holistic recovery experience.
Call Today 318-402-0000
How can loved ones support someone in addiction treatment?
Loved ones can be a great source of support and encouragement for someone in addiction treatment. It's important to set realistic expectations, remain a positive support system, offer help with daily living tasks, and stay in touch through meaningful conversations. Taking care of yourself is also essential when it comes to offering your loved one the utmost amount of support you are capable of providing. Joining a local chapter of an organization such as Al-Anon or Nar-Anon can help provide additional resources and advice from people who have been in similar circumstances.
How can addiction treatment help with co-occurring disorders?
Addiction treatment can help individuals with co-occurring disorders receive a comprehensive approach to their recovery. The treatment team at Red Hill Recovery is experienced in recognizing and treating substance abuse, mental health issues and other conditions that may be related to addiction. Our holistic approach includes therapies, medication management, individualized care planning, relapse prevention and engaging social support services to provide our clients with an integrated program of care tailored specifically for their needs. With the right support system in place, individuals can take control of their lives again and begin the journey of recovery from both addiction and co-occurring disorders.
What is living in a treatment center like?
Living in a treatment center like Red Hill Recovery can be an incredibly rewarding experience. Residents of the addiction treatment center enjoy comfortable and supportive living conditions, with 24-hour access to professional staff members and medical assistance if needed. Residents are provided with individualized care plans that focus on their recovery goals as well as personalized therapy sessions designed to address the roots of their addiction. This type of supportive environment allows individuals to work on their recovery without distractions or temptations associated with everyday life outside of treatment.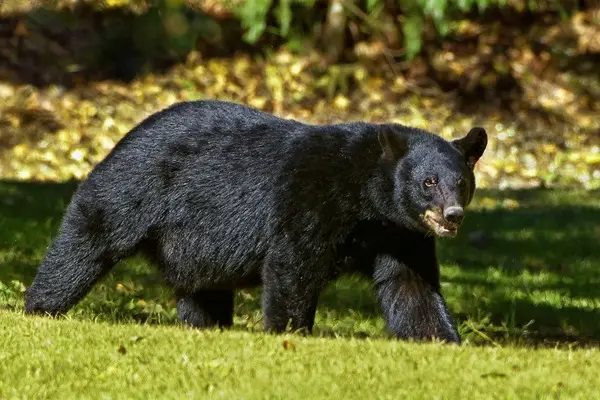 What are the living accommodations like?
At Red Hill Recovery, we provide luxurious living accommodations for our guests. Our modern and quiet guesthouses provide a calming environment and are equipped with private bedrooms along with full-service kitchens and common areas. We also have deluxe amenities such as comfortable seating areas, spa treatments, massage therapy, jacuzzi tubs and more. Our goal is to ensure that our guests feel comfortable in their residence so that they can focus on self-care and healing during their treatment journey. Our staff is available 24/7 to answer any questions or concerns you might have about your stay with us.
Can I have visitors at rehab?
Yes, Red Hill Recovery allows visitors. Visitation times depend on the individual program and the progress of each patient. Generally speaking, visitors can come during designated hours but may need to be approved by a staff member or nurse before they are allowed entry into our facility. Visitors should also understand that they must adhere to all rules set in place while at Red Hill Recovery. Additionally, there may be limits on how often you can receive visitors or who is able to visit you. It is important to discuss any potential visits with your treatment team prior to your arrival for further information about our visitation policies.
How do other mental disorders coexisting with drug addiction affect drug addiction treatment?
When someone is struggling with both mental health disorders and substance abuse, it can be difficult to treat both issues properly. At Red Hill Recovery, we recognize this challenge and use a comprehensive approach to treatment that addresses the dual diagnosis. We understand that treating only the addiction without addressing underlying mental health issues can lead to relapse. Our team of medical experts will conduct an assessment in order to create an individualized plan for treatment that takes into account both conditions, as well as any other contributing factors. This will involve psychotherapy sessions where we work through behavioural patterns that influence substance use, managing stress and learning how to cope with triggers without using drugs or alcohol. We also connect our clients with professional resources such as psychiatrists or licensed clinical psychologists when necessary in order to ensure they have all the support they need on their journey towards recovery.

Your Journey To Recovery Begins Today – Red Hill Recovery Center in Louisiana
Our inpatient treatment program combines various treatment approaches to provide you with a holistic recovery experience.
Call Today 318-402-0000
What is my first day going to be like?
At Red Hill Recovery, your first day of addiction treatment will be an experience filled with caring staff, group sessions, and plenty of time to relax. You can expect to meet with our team and tell us more about yourself in a confidential setting so that we can better understand your needs and develop a personalized plan for you. We will introduce you to the variety of therapeutic services provided at our facility such as individual therapy, group counseling sessions, 12-Step meetings, life skills classes, holistic therapies and recreational activities. Our knowledgeable team is here to help you every step of the way throughout your journey in recovery.
Can I bring my cell phone or laptop?
Yes, you may bring your own cell phone and laptop to Red Hill Recovery. However, we recommend limited use of technology during treatment to allow for a more focused experience. We also have strict guidelines about using phones or laptops in our treatments areas, so please review these before bringing any personal devices. Additionally, portable electronic devices may not be used while attending group activities or therapy sessions. Thank you for understanding.
What types of therapeutic techniques do you offer?
At Red Hill Recovery, we use an array of different therapeutic modalities to help our clients. Our primary approaches are Cognitive Behavioral Therapy (CBT), Dialectical Behavior Therapy (DBT), and Eye Movement Desensitization and Reprocessing (EMDR). We also offer trauma-informed care and mindfulness techniques, along with experiential therapies like yoga, art therapy or equine therapy. We create individualized treatment plans to best meet each client's needs.
After Treatment
What Is Continuing Care?
Continuing care is an important part of the recovery process after addiction treatment. It includes ongoing support such as therapy, counseling, 12-Step programs, and educational opportunities to help prevent relapse and maintain sobriety. This may include access to medical resources, peer support groups and setting regular appointments with a therapist or counselor. Continuing care provides individuals in recovery with necessary encouragement, accountability and guidance that can help them stay on track during their journey towards long-term sobriety. At Red Hill Recovery we provide continuing care services for our clients after treatment so they can be supported in their efforts to stay sober for life.
How do I remain focused after treatment is complete?
Maintaining focus outside of treatment is an important part in the recovery journey. At Red Hill Recovery, we understand that this can be a challenge and offer a variety of tools and strategies to help maintain focus after returning home. Some options include: attending regular 12-step meetings, developing healthy living skills such as grocery shopping and cooking for yourself, engaging in community activities like volunteering or joining local groups or clubs, setting attainable goals for yourself each day, staying connected with your support system for additional accountability and talking through any temptations you may face. A
How involved can family, friends, or loved ones be in the treatment process?
At Red Hill Recovery, family, friends, and loved ones are encouraged to be a part of the treatment process. Through our Family Program, we provide education and support services to help families understand addiction and learn how they can best support a loved one in recovery. We also offer family counseling sessions where members of the family can speak openly with their loved one in an environment facilitated by an experienced mental health professional. This gives families the opportunity to stay connected throughout treatment and provides them with valuable insights into their loved one's situation. Ultimately, involvement from family or loved ones is incredibly important for successful long-term recovery outcomes.
Any other question?
At Red Hill Recovery, we understand that addiction is a difficult and complex issue. We strive to provide as much help as possible in the form of education, resources, and treatment options. If you have any other questions or would like assistance with finding an appropriate program for yourself or a loved one, please don't hesitate to contact us today. Our team of experts are ready to answer your questions and offer support so you can get on the path towards recovery. Reach out now – let us be part of your journey!