Inpatient rehab is a type of intensive treatment program that provides 24-hour care and support for individuals struggling with addiction or mental health issues. It involves staying at a residential facility where you can receive round-the-clock care, allowing you to focus solely on your recovery and healing in an environment free from the triggers associated with everyday life. Inpatient rehab programs typically last between 30 days and 90 days, depending on the severity of your addiction or mental health issue, but some people may need longer stays if necessary. During this time, you'll have access to comprehensive medical and psychological treatments designed to address both the physical aspects as well as any underlying emotional issues related to your condition.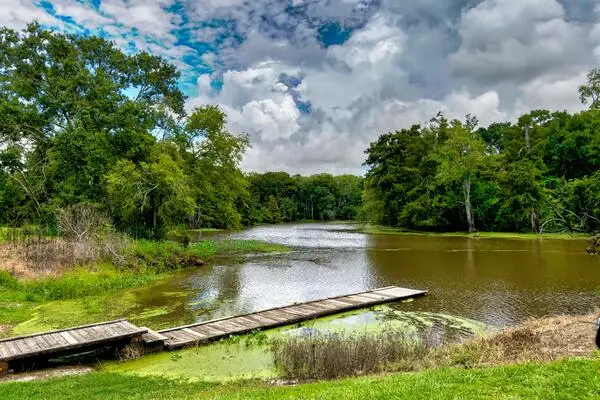 What Are the Advantages of Inpatient Rehab?
This form of rehabilitation has many benefits over traditional outpatient programs, such as increased structure and support from peers. Inpatient rehab also offers an opportunity to focus on recovery without the distraction of everyday life. It can be beneficial for those struggling with substance abuse or other mental health issues, allowing them to work through their issues in a safe and secure environment. Here are some of the key advantages associated with this type of treatment program.
A Safe and Trigger-Free Space
Overcoming drug cravings is part of the recovery process. The best addiction treatment will equip you with the tools to manage these urges in a healthy way. To reduce their intensity and frequency while working on developing your skills, it's helpful to avoid triggers such as encounters with drugs or alcohol, locations where you used them previously and individuals that were linked to substance abuse activities.
Inpatient rehab is a secure haven, absent of any alcohol or drugs that could potentially harm your progress in recovery. This safe environment makes the initial stages of treatment less daunting so you can be solely focused on progressing towards sobriety.
A Caring and Supportive Environment
The path to addiction recovery can be a taxing, yet ultimately rewarding experience. Inpatient treatment centers like Tulip Hill give individuals the opportunity to start their journey in an environment free of external distractions and pressures. Our programs are carefully structured and tailored around your individual needs so you have the ability to concentrate on healing without distraction. Additionally, our compassionate staff works with clients throughout difficult times while promoting personal growth; offering exceptional care during every step of your recovery process!

Your Journey To Recovery Begins Today – Red Hill Recovery Center in Louisiana
Our inpatient treatment program combines various treatment approaches to provide you with a holistic recovery experience.
Call Today 318-402-0000
24 Hour Medical Care
As you journey through recovery, it is common to have obstacles along the way. You never know when cravings may hit or stress levels begin to rise; however, with inpatient rehabilitation programs, assistance is always accessible. No matter if your need be for a listening ear or medication and psychological aid--professional healthcare providers are available around-the-clock should you require them.
A Shared Experience
Forging strong, meaningful relationships is a key step on the road to recovery from addiction. Friends and family can provide invaluable support when times are tough, as well as motivation for you to keep working towards your goals.
Unlike outpatient programs, inpatient treatment centers provide the opportunity to create deeper relationships with others. During your time there you can share meals, experiential activities and leisure moments giving plenty of chances for bonding with each other. Many individuals form strong bonds that even last a lifetime during their stay at a residential care facility - these friendships will be crucial support mechanisms on the road to recovery and even beyond.
Structure and Routine
A regular routine is vital to sustaining sobriety. Scheduling your time helps you make the most of every day with productive, nourishing, and calming activities that foster healthier living. Sticking to a plan reminds you not only when it's essential to eat wholesomely and exercise but also critical moments for restorative breaks throughout each day.
Inpatient programs provide structured schedules to help foster the development of healthy and beneficial habits. Even once you have left the facility, these routines can be adapted or continued in order to best suit your home environment. This type of treatment not only assists you in adjusting to such a regimen but also allows for its many benefits - both during and after care.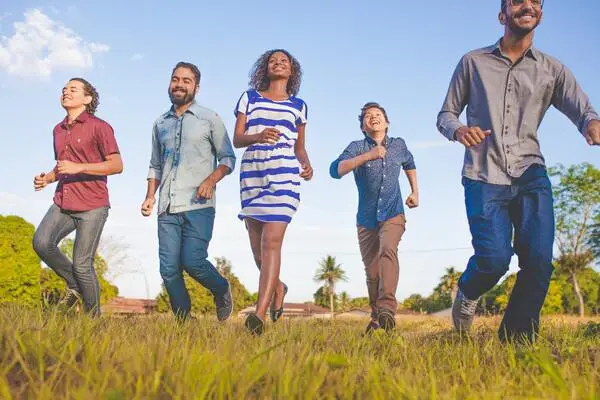 Inpatient Medical Detox
Drug detox is a crucial step in freeing the body of all traces of an addictive substance and its toxins. If you've become addicted to drugs, it's vital to note that detoxification must be your very first move towards recovery.
If you cease to take a drug abruptly, withdrawal symptoms may arise that can be both uncomfortable and hazardous. Fortunately, medical detox provides 24-hour clinical attention to ensure your protection while making the process of withdrawing as straightforward as possible.
Drug Rehab Programs at Red Hill Recovery
Red Hill Recovery offers a variety of treatment programs that can help individuals who may be struggling with addiction. Our evidence-based treatment is tailored to meet the individual's specific needs, and our team of experienced medical professionals helps ensure that all clients have access to the highest level of care.
At Red Hill Recovery, we understand how difficult it can be to overcome an addiction. That's why we offer comprehensive programs that are designed to help individuals reach their recovery goals and lead a healthy life. We believe in treating each person holistically, which means addressing not just the physical symptoms of addiction but also the underlying psychological issues that often accompany substance use disorder.
Our drug rehab programs are tailored to provide personalized care plans to every client. Our team works with individuals to create an individualized treatment plan based on their unique needs and goals. The treatment plans may include one or more of the following components: cognitive-behavioral therapy (CBT), medication-assisted treatment (MAT), family counseling, holistic therapies, group and individual counseling, relapse prevention education, and social support networks.
Our staff is committed to helping each individual find success in their recovery journey. We provide them with 24/7 support as they navigate through various aspects of life after overcoming an addiction, which may include developing healthier coping skills, re-establishing relationships with family and friends, or finding employment opportunities or housing options.
We understand that recovery is a lifelong process and strive to create meaningful connections with our clients throughout the duration of their treatment at Red Hill Recovery. We want them to feel safe in knowing they will always have access to ongoing support long after they complete their program so they can continue working towards total sobriety over time.

Your Journey To Recovery Begins Today – Red Hill Recovery Center in Louisiana
Our inpatient treatment program combines various treatment approaches to provide you with a holistic recovery experience.
Call Today 318-402-0000
Dual Diagnosis
At Red Hill Recovery, we understand the unique challenges of dual diagnosis and are here to provide our patients with a comprehensive and effective treatment program. Our approach includes a combination of traditional therapies, such as cognitive behavioral therapy (CBT), with holistic modalities that address physical, mental, emotional and spiritual healing. We recognize that individuals facing dual diagnosis have complex needs and require an integrated treatment plan that addresses all aspects of their health.
At Red Hill Recovery, our philosophy is rooted in compassion and respect for every individual's path towards healing. We are committed to providing an integrative approach which recognizes the many dimensions of wellbeing – physical, mental, emotional and spiritual – that must be addressed for long-term success in recovery from dual diagnosis.
What happens in inpatient drug and alcohol rehab?  
Inpatient drug and alcohol rehab involves spending a period of time, usually between 30 to 90 days, in an inpatient facility focused on substance abuse treatment. During this time, individuals are monitored and provided with medical care, counseling and therapy sessions that focus on helping them identify the root causes of their addiction. They also receive education about healthy lifestyle choices, relapse prevention techniques and other skills for sustained recovery. Through various treatments such as individual or group therapy, medication-assisted detoxification, support groups and holistic therapies such as yoga or meditation patients work towards long-term sobriety. In addition to providing access to professionals who can help address underlying mental health issues that may have contributed to substance abuse problems in the first place.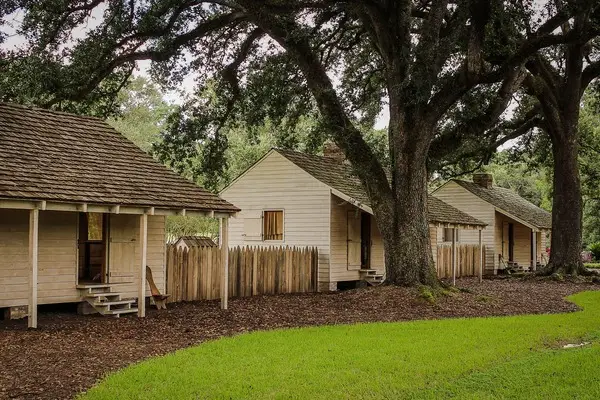 How do I know If I need inpatient rehab for substance abuse?
Inpatient treatment is recommended if you are dealing with serious substance abuse issues or if other treatments have not been successful. Inpatient treatment offers a more intensive level of care and support, allowing for personalized therapy and addiction services in a safe and supervised environment. This type of treatment allows for the person to completely focus on recovery, free from outside triggers or distractions that could interfere with their progress. Some individuals may choose partial hospitalization programs, allowing them to still enjoy the comforts of home while receiving professional help during the day at an inpatient facility or clinic. Ultimately, it's important to speak with your doctor about which type of treatment would best fit your needs.
Does My Insurance Cover Drug Rehab?
It depends on the type of insurance you have and your policy's coverage. Many insurance plans, including Medicaid and Medicare, cover at least some drug rehab costs. Check with your insurance company or health plan for details about coverage for drug treatment services and programs. Some private insurers may also have partial or full coverage for recovering from substance abuse disorder. Additionally, many rehab centers offer payment assistance programs that can help make these treatments more affordable.
Break Free From Addiction Today with Red Hill Recovery
At Red Hill Recovery, we understand that addiction is difficult to overcome and can be a lifelong struggle. That's why our team of highly trained professionals are here to provide the support you need in order to break free from your addictions today. Our personalized treatment plans will help you address the root cause of your addiction while providing supportive care throughout each step of recovery. If you're ready to take control back over your life and start living again, don't hesitate - reach out for help now! Contact us at [phone number] for more information about how we can get started on this journey together.